Award Sponsors
2019 Sponsors
Platinum Sponsors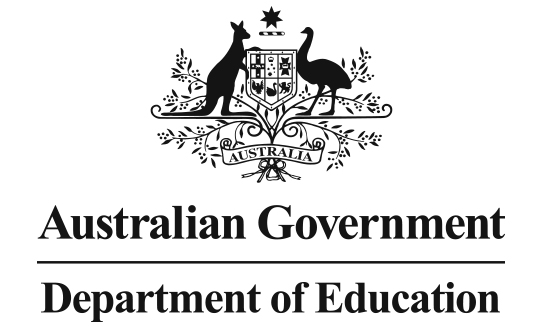 EMERGING EDUCATOR: The Australian Government Department of Education www.education.gov.au
The Australian Government Department of Education is responsible for national policies and programs that help Australians access affordable, flexible and high quality early learning and child care. Early learning and child care provides the foundation for children to develop both educationally and socially, while supporting working families as they balance work and family life.

OUTSTANDING EDUCATOR: Territory Child Care Group www.territorychildcaregroup.org.au
"We strive to enrich our families, our partners, and our people by supporting the highest standard of education and care for children through professional development, resources, recognition and advocacy."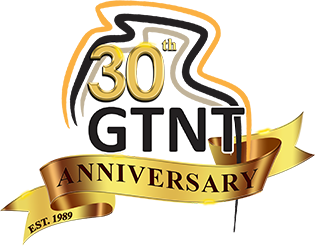 OUTSTANDING LEADERSHIP: GTNT www.gtnt.com.au
GTNT is your trusted employment and training provider in the Northern Territory. For 30 years GTNT have been changing the lives of Territorians, through apprenticeships, scholarships and community projects. GTNT helps your business to recruit, employ and manage apprentices. GTNT - Your people, Your place, Your time.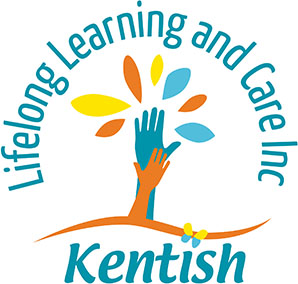 COMMUNITY ENGAGEMENT: Kentish Longlife Learning & Care Inc. www.kentish.org.au
Kentish Lifelong Learning & Care Inc. is a Northern Territory NFP organisation servicing the Darwin, Palmerston, Katherine, Tennant Creek and Alice Springs areas.
They pride themselves on offering safe, nurturing environments in which children can develop integral literacy, creativity, numeracy and language skills, as well as important social skills. They also have a strong focus on supporting local families and the community, and embrace cultural heritage and diversity.
At Kentish Lifelong Learning & Care Inc., they are passionate about supporting the community by providing flexible, safe and affordable services throughout the Northern Territory. Their philosophy is that learning should always be fun and that each child should be empowered with integral skills and attributes that will last them a lifetime.
INNOVATIVE PRACTICE: Good Start Learning www.goodstart.org.au
At Goodstart, we're all about laying the foundation for better lives through great early learning experiences. We're entirely Australian owned and not-for profit with every dollar we spend directed towards helping children reach their full potential. Everything we do is about contributing to a better outlook for Australia's children and a happier, more prosperous society.
Silver Sponsors

HESTA www.hesta.com.au
HESTA Super Fund is the national industry superannuation fund for people working in health and community services. Become a member today.
Bronze Sponsors

ISACNT www.isacnt.org.au
Industry Skills Advisory Council NT (ISACNT) is an independent organisation that provides advice to and gathers feedback from Northern Territory businesses on skills shortages. ISANT work closely with Northern Territory stakeholders to increase industry skills capacity and capability across the Northern Territory.
Major Sponsor

Northern Territory Government provides financial and in-kind support for the annual delivery of the Northern Territory Education and Care Awards.
An invitation to sponsor – Gold, Silver and Bronze opportunities available
The NT Education and Care Awards are made possible through the financial and in-kind support of our generous sponsors.
Sponsorship of these awards is an exceptional opportunity to align your organisation with the promotion of excellence across the NT education and care service sector and will be recognised as an important contribution towards quality outcomes for children in the NT.
Download the Sponsorship Prospectus PDF (1.5 MB)
For information on how you or your organisation can sponsor the 2019 NT Education and Care Awards please contact the Awards Coordinator, Child Australia at ntecawards@childaustralia.org.au.