Previous Winners
The Department of Education and Key Stakeholders Advisory Group would like to congratulate the recipients of the NT Education and Care Awards.
2018 Award Winners
Emerging Educator
Monique Marzocchi, Clyde Fenton Primary School
Monique has demonstrated a strong commitment to building relationships across the early childhood sector, between families and among colleagues. She has an excellent understanding of activities that develop children's fine and gross motor skills, and ensures children develop age-appropriate social and behavioural skills by having them participate in whole school events. Monique's accomplishments include lifting her preschool's quality rating from 'working towards' to 'meeting' the National Quality Standard and successfully implementing an emergent play-based learning program informed by children's interests, strengths and needs. In all her work, she has demonstrated resilience, reflexivity and leadership skills that align with the Early Years Learning Framework and National Quality Standard.
Sponsored by: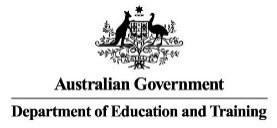 Outstanding Educator
Fiona Matchett, St Mary's Community of Learners
Fiona is described by her colleagues as 'inspirational', 'knowledgeable' and 'creative'. She has an instinct to turn the smallest things into something amazing, providing a stimulating learning environment for the children and her colleagues. Fiona holds children in the highest esteem as competent and capable learners, catering for their individual needs to develop their life-long learning. Her most distinctive attribute is her ability to create a two way learning environment with children and bring the family along with their child's learning. She also contributes to early childhood networks both locally and nationally.
Sponsored by:

Outstanding Leader
Joanne Vlassco, Malak Family Centre
Joanne's leadership style is best described as hands-on, honest and collaborative. She is an active member and leader in the community-based childcare sector, always offering her support to this network of 23 services.
She leads her team by encouraging ongoing external training and offering internal professional development. Joanne has successfully led the restructure of the service using innovative and efficient business practices, which enabled the service to undergo renovations using a majority of its own funds. During a very difficult time at the centre, Joanne demonstrated outstanding leadership skills in supporting families and staff through the bereavement of a child and managing external stakeholders.
Sponsored by:
Outstanding Achievement in Innovative Practice
Farrar Early Learning Centre
The Farrar Early Learning Centre has been on a two-year continuous improvement journey to discover a theoretical platform to support their philosophy of child-centred practice, inclusivity, sustainability, cultural competence and strong partnerships. The Theory of Loose Parts is a philosophy based on the view that 'loose parts' in the environment foster creativity. Educators at Farrar were empowered by this theory to provide children with materials and play spaces that encourage their curiosity, investigation and wonder.
Consultation and collaboration with children and families to implement the Loose Parts theory as an innovation in practice led to many quality improvement changes within the service. One such change was that the centre brought in a collection of toys and materials made from natural resources, which lend themselves to open-ended play and discovery. Through changes made from the Loose Parts theory, educators have recognised that children spend more time engaged in imaginary play with each other and this has led to improvements in the development of language, social skills and confidence. Furthermore, the use of technology has enabled parents to both receive regular updates on their child(ren)'s learning and provide feedback to the centre. For educators, this innovation resulted in the implementation of a whole service pedagogical approach and the development of a mindset promoting continuous improvement.
Sponsored by:

Outstanding Achievement in Community Engagement
Darwin Family Day Care
With an emphasis on cultural sharing and connecting children to culture and community, Darwin Family Day Care's Bush Program is truly unique. Through integrated and innovative solutions and dedicated staff, 68 educators and 23 Elders across eight clan groups offer hands-on, flexible and personalised lessons for up to 20 children at a time, with each participant featuring in a take-home book to share with their community. Not only does the program connect Aboriginal and Torres Strait Islander children with Elders and the community, it strives to find commonality with other cultures and expose a diversity of participants to Australia's first culture.
Sponsored by:

---
Last Updated:
09 May 2019